Hi all,
This year has been quite the year in books. 2017 saw the release of John Green's long-awaited new book. I found myself discovering new authors who quickly wound up on my favorite author's list. I branched out, not only in genre but also listening to a lot more audiobooks and I started juggling four or more books at one time.
I read a total of 102 books (I have a full reading stats post up that you can check out). Out of those books, there were a lot that fell short, but I wound up with 21 books on my shortlist for best book of the year and I had to narrow that down to just ten. It was not an easy job, but eventually, I picked my best books of 2018. As always, this will be my top 10 favorite books that I read in the year, not just limited to 2017 releases.
If you'd like to see my favorite 2017 releases specifically, comment below.
For now, here are my top ten picks for 2017.
10
Smart by Kim Slater
9
When Paris Went Dark by Ronald C. Rosbottom
8
#Famous by Jilly Gagnon
7
The Name They Gave Us by Emery Lord
6
Lion by Saroo Brierley
5

Caraval by Stephanie Garber
4
The Good Women of China by Xinran
3
Turtles All The Way Down by John Green
2
When We Collided by Emery Lord
1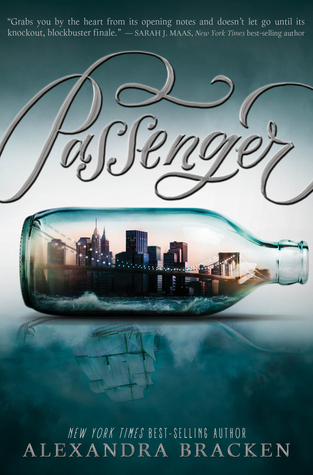 Passenger by Alexandra Bracken
So there you have it, my top ten books of 2017. If you'd like to see the entire shortlist, you can check it out here and if you'd like to see everything I read in 2017, you can find that list here.
Thank you so much for reading. Please comment, subscribe and share if you liked it and check back soon for more wrap-ups and 2018 goals/reading lists.
Until next time,
Hannah.