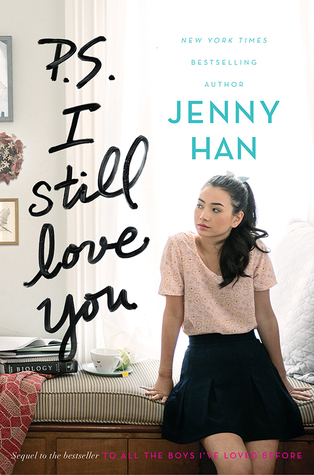 Lara Jean didn't expect to
really
fall for Peter.
She and Peter were just pretending. Except suddenly they weren't. Now Lara Jean is more confused than ever.
When another boy from her past returns to her life, Lara Jean's feelings for him return
too
. Can a girl be in love with two boys at once?
In this charming and heartfelt sequel to the
New York Times
bestseller
To All the Boys I've Loved Before
, we see first love through the eyes of the unforgettable Lara Jean. Love is never easy, but maybe that's part of what makes it so amazing.
Pages: 337 | Format: Paperback
Review
One of my most anticipated books of the year. I couldn't wait to get my hands on this one. I absolutely loved the first book in the series, and so I had high hopes for the second.
First off, I'd like to say that I did really like this book. I loved getting back into Lara Jean's life, and seeing how she was handling different situations. I loved the narrative style, and all of the side characters as well.
I will say, I didn't love this book quite as much as the first one. and the main reason for that, is simply that I'd kind of hoped for something other than a love triangle, to be the main focus.
Having said that, this book is still really enjoyable, and it was nice to see more from some great characters. So overall I really enjoyed the book, even though it doesn't quite live up to the bar the first one set.
Rating
8/10