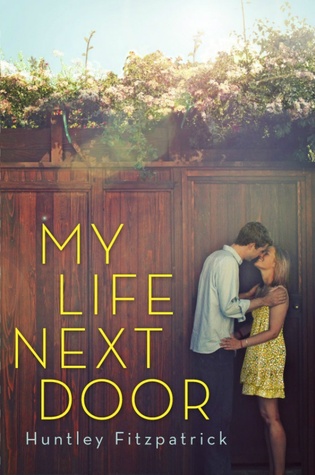 "One thing my mother never knew, and would disapprove of most of all, was that I watched the Garretts. All the time."
The Garretts are everything the Reeds are not. Loud, messy, affectionate. And every day from her rooftop perch, Samantha Reed wishes she was one of them
.
. .
until
one summer evening, Jase Garrett climbs up next to her and changes everything.
As the two fall fiercely for each other, stumbling through the awkwardness and awesomeness of first love, Jase's family embraces Samantha - even as she keeps him a secret from her own. Then something unthinkable happens, and the bottom drops out of Samantha's world. She's suddenly faced with an impossible decision. Which perfect family will save her? Or is it time she saved herself?
A transporting debut about family, friendship, first romance, and how to be true
to
one person you love without betraying another.
Cute contemporary's have kind of been my thing recently. I can't get enough of them, so long as they don't stray too far into the cheesy, and I'm happy to report that this book doesn't push the boundaries of cheesy.
What can I say. Samantha and Jace. So amazing. Honestly, the story between these two is so sweet, it had me hooked from very early on. I'm a huge fan of the whole young love storyline in books, especially when it feels real. I like believing in the relationship, rather than thinking it's just a passing thing and will fizzle out. I believed in Samatha and Jace.
The interactions between the two of them were flawless, so I'd have to say that romance wise, this book is an unmistakable 10/10.
This book is just about the romance. There's also a load of family drama playing out, and I loved that! It's fantastic having that element to the story. His family, I loved. They were all developed really well, and provided some of the best moments in the book. Her family was interesting and well developed and realistic. I loved it.
The friends were great too, and I liked how they added their own touch of drama to the mix.
The only fault I could find in this book, is that very occasionally, mostly towards the end of the book, I found Samatha a touch annoying, but this soon passed and the book was fantastic.