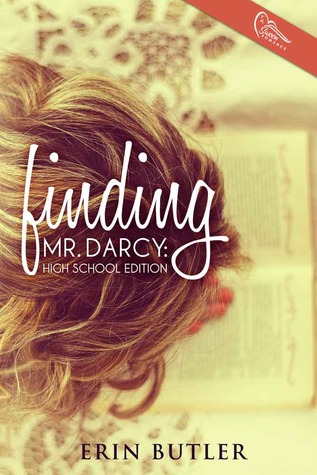 Sixteen-year-old Liza Johnson takes
fangirl
to
a whole new level of crazy when she decides to take dating advice from her literary hero: Jane Austen.
With the help of her best friends, Liza sheds her ancient-speak and complete Austen wardrobe for something a bit more modern in an attempt at finding her very own Mr. Darcy.
Enter Will, the new kid and Liza's Darcy incarnate. Add her BFF's ex to mix and the sexy Brit who kisses with an accent, and Liza is in trouble.
So, what's a girl to do? Without her mom to go to relationship advice, Liza turns to the only person she can truly trust with matters of the heart via her mother's copy of COMPLETED WORKS OF JANE AUSTEN.
It's too bad Austen's heroines have never played Spin the Bottle or Seven Minutes in Heaven. Liza's determined to find her true Austen-esque happy ending, but if she can't trust herself instead of books, she just might end up in her own tragic love story.
Review
*This book was given to me, in exchange for an honest review*
Finding Mr Darcy is a mixed book for me. There were a lot of things that I liked, for instance, I liked that there were some parts of the story told from Janie's perspective as well as Liza's. I liked that it was a quick and fun read. I liked that there were a lot of references to Austen's work, even if some didn't quite hit the mark, and seemed a little forced in places.
I enjoyed the overall idea of the story, it was cute and I'm a fan of cute books.
The downside is that I didn't like Liza until probably the last ten or so pages. I found her to be really annoying, and at times selfish. That took away from my enjoyment of the book, because I just got mad at her.
One other thing is that although I loved having Janie's parts included, I felt
these
needed to be expanded a lot more. There were things that were happening with Janie's character, which if I'm honest, sounded like a more interesting story, than what was happening with Liza's. I would have liked to of seen a lot more from her, because what we did get was fantastic.
One thing I did like was that it did keep me guessing, I wasn't sure how things were going to turn out, so that was good.
Overall, this was a decent book. I enjoyed a few things, others, not so much. Mostly I just felt that it needed a little more development.
Rating: 5/10