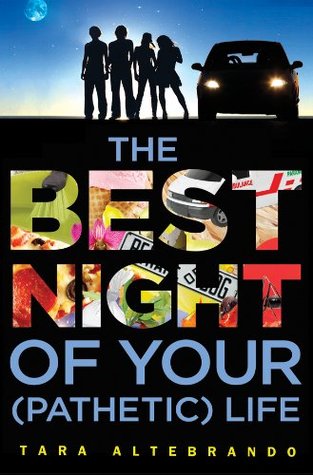 An all-day scavenger hunt in the name of eternal small-town glory
With only a week until graduation, there's one last thing Mary and her friends must do together: participate in the Oyster Point High Official Unofficial Senior Week Scavenger Hunt. And Mary is determined to win.
Mary lost her spot at Georgetown to self-professed "it" bully Jake Barbone, and she's not about to lose again. But everyone is racing for the finish line with complicated motives, and the team's all-night adventure becomes all-night drama as shifting alliances, flared tempers, and crushing crushes take over. As the items and points pile up, Mary and her team must reinvent their strategy--and themselves--in order to win.
Review
The idea of a all day scavenger hunt hooked me to this book, and I was expecting a fast paced story, which would hopefully have some personal drama throw into the mix. While this is mostly what you get with this book, I was left feeling underwhelmed. The main issue I had, was that, for me, the characters were a little bit flat. I wasn't invested in them, so I wasn't all that interested in their dramas. The main character I actually found to be pretty annoying, for most of the book.
As far as the scavenger hunt goes, that was pretty good. It was fast paced, and interesting enough to keep me reading.
On the whole, this was an ok book, which just lacked a little interest in the character department.
Rating
5/10