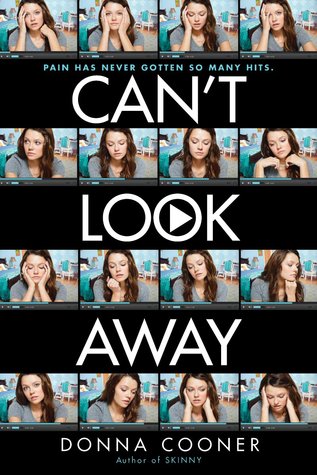 Torrey Grey is famous. At least, on the internet. Thousands of people watch her popular videos on fashion and beauty. But when Torrey's sister is killed in an accident -- maybe because of Torrey and her videos -- Torrey's perfect world implodes.
Now, strangers online
are bashing
Torrey. And at her new school, she doesn't know who to trust. Is queen bee Blair only being sweet because of Torrey's internet infamy? What about Raylene, who is decidedly unpopular, but seems accepts Torrey for who she is? And then there's Luis, with his
brooding dark
eyes, whose family runs the local funeral home. Torrey finds herself drawn to Luis, and his fascinating stories about El
dio
de
los
Muertos, the Day of the Dead.
As the Day of the Dead draws near, Torrey will have to really look at her own feelings about death, and life, and everything in between. Can she learn to mourn her sister out of the public eye?
Pages: 272 | Format: Paperback
There's something about this book, which kind of had me hooked from the start. A large part is that I loved Torrey as a character. I thought she was complex, and well written, and I loved how much emotion she brought to the story.
The storyline itself was fantastic, and really pulls you in, making you want to keep on flipping pages over until you reach every last word.
I really liked Luis' character as well, and everything he brought to the story. It was a very interesting dynamic, and I loved the character growth that he helped Torrey to achieve.
There was something so touching about this story, and I am a huge fan of books that are big on emotion, so this one had me from the start to the end.
One of the things I loved about this book, is that I haven't ever read anything quite like it. There was something new and exciting to it, and that's always a plus in my book.
Overall, I would say that this book is most definitely worth a read. It was very close to reaching top marks from me.