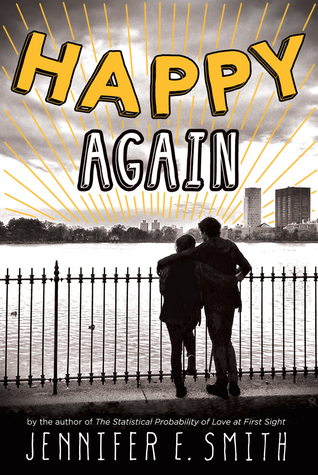 Ellie O'Neill and Graham Larkin fell hard for each other when a misspelled email address unexpectedly brought them together. Now, over a year has passed since they said goodbye with the promise to stay in touch, and their daily emails have dwindled to nothing. Ellie is a freshman in college and has told herself to move on, and Graham has kept himself busy starring in more movies, as well as a few tabloid columns. But fate brought these two together once before—and it isn't done with them yet.
In this sequel novella to
This Is What Happy Looks Like
, Jennifer E. Smith revisits two beloved characters to tell the story of one magical night in Manhattan. When Ellie and Graham come face to face once more, can they get past the months of silence and the hurt feelings to find their happily-ever-after again?
So sweet. I absolutely love Jennifer E. Smith's books, and I'll eagerly pick up anything she has to offer. This offering was such a good read. It's short and sweet, and had me falling in love with the characters all over again. I was immediately pulled back into their world, and enjoyed it just as much as I did the first time round.
If you're looking for a fun, light, quick read this summer, then this is the one I would suggest. So good on so many levels. A definite YA must read.
Rating
9.5/10