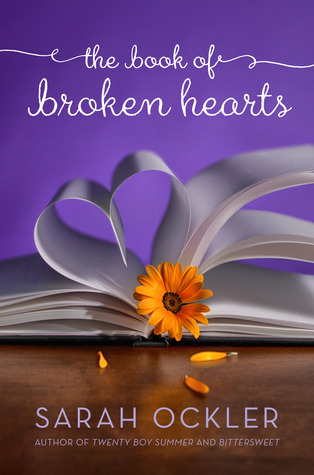 Jude has learned a lot from her older sisters, but the most important thing is this: The Vargas brothers are notorious
heartbreakers
. She's seen the tears and disasters that dating a Vargas boy can cause, and she swore an oath—with candles and a contract and everything—to never have anything to do with one.
Now Jude is the only sister still living at home, and she's spending the summer helping her ailing father restore his vintage motorcycle—which means hiring a mechanic to help out. Is it Jude's fault he happens to be cute? And surprisingly sweet? And a Vargas?
Jude tells

herself it's

strictly bike business with Emilio. Her sisters will never find out, and Jude can spot those flirty little Vargas tricks a mile away—no way would she fall for them. But Jude's defenses are crumbling, and if history is destined to repeat itself, she's speeding toward some serious heartbreak

…

unless her sisters were wrong?
Jude may have taken an oath, but she's beginning to think that when it comes to love, some promises might be worth breaking.
Review
I adore this book. From start to finish I loved it. I loved the characters, the love story, the family issues, the dynamic between the sisters, and everything in-between.
I'm a huge fan of Sarah Ockler's writing, and this was just as fantastic as the two other books of hers I've read so far.
I loved all of the Spanish in this as well. I've been (not very dedicatedly) teaching myself Spanish, so it was really cool having a lot of Spanish in this book, and actually knowing a bunch of the words.
My favorite part of this novel was the love story. I really liked how it played out, and the way Jude and Emilio acted around each other. I liked the way she grew through the novel and how he helped her with that. I liked that we got to know more about him, and his family and it wasn't all centered on her.
Basically, I liked everything about the story.
As far as pacing went, I thought it was spot on. I was never bored, and never felt like things were being rushed. The ending was perfect, and wrapped things up in a believable and satisfying way.
Overall I
would very highly recommend this book.