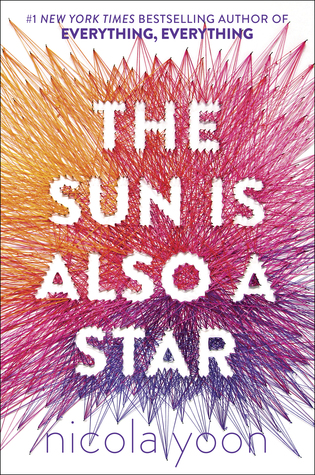 Natasha: I'm a girl who believes in science and facts. Not fate. Not destiny. Or dreams that will never come true. I'm definitely not the kind of girl who meets a cute boy on a crowded New York City street and falls in love with him. Not when my family is twelve hours away from being deported to Jamaica. Falling in love with him won't be my story.
Daniel: I've always been the good son, the good student, living up to my parents' high expectations. Never the poet. Or the dreamer. But when I see her, I forget about all that. Something about Natasha makes me think that fate has something much more extraordinary in store—for both of us.
The Universe: Every moment in our lives has brought us to this single moment. A million futures lie before us. Which one will come true?
Review
Note: This book was provided to me through NetGalley. My opinions are all my own and 100% honest.
What can I say? Books that throw me onto an emotional roller-coaster are always going to be some of my favorites. This book did not let down on the emotional front, it was packed full of moving moments that kept me invested.
The characters themselves were beautifully written and their story was touching. I'm not always a fan of the instalove/quick love kind of motif, but I'll admit that sometimes it's written in such a way that it just works. Nicola Yoon made it work. I was rooting for these characters from start to finish and I couldn't put the book down. I loved their difference, their individual voices and struggles.
Above all. I loved that this book kept me guessing about how it was going to end. All in all, this is a truly wonderful book from an incredible author.
I also really loved the narration style. For the most part told through Daniel and Natasha's perspectives, there were also a few sections from the perspective of others they come across in their day, or from people already in their lives. I loved that styling.
From the cover to the last page, this book is beautiful. I loo forward to reading more from this author in future.
Rating
10/10