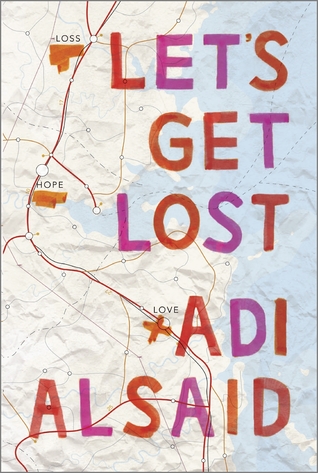 Five strangers. Countless adventures. One epic way to get lost.
Four teens across the country have only one thing in common: a girl named LEILA. She crashes into their lives in her absurdly red car at the moment they need someone the most.
There's HUDSON, a small-town mechanic who is willing to throw away his dreams

for

true love. And BREE, a runaway who seizes every Tuesday—and a few stolen goods along the way. ELLIOT believes in happy endings

…

until his own life goes off-script. And SONIA worries that when she lost her boyfriend, she also lost the ability to love.
Hudson, Bree, Elliot and Sonia find a friend in Leila. And when Leila leaves them, their lives are forever changed. But it is during Leila's own 4,268-mile journey that she discovers the most important truth— sometimes, what you need most is right where you started. And maybe the only way to find what you're looking for is to get lost along the way.
*Note: This book was given to me via NetGalley in exchange for an honest review*
I have been looking forward to this book for a really long time. It was on my list of books to buy for this year, so when I saw it on Netgalley, I was ecstatic and then I got worried.
I hyped this book up so much in my head, because not only do I love road trip stories, but the idea of this one,

having a lot of different stories all weaved

into it, excited me so much.
I am pleased to say that this book did not let disappoint me.
I felt as if the narration was spot on, and each character that was introduced had an interesting story that kept me turning the pages and wanting more.
I loved how Leila so easily became a part of their lives

for

a small amount of time while on her travels, and I loved how she was the common thread throughout. I also really loved that she had some mystery surrounding her and her past, and I didn't see the ending coming, which is another bonus.
All around this book was amazing, the kind of book that you can read again and again and still want to read it more.
I really only had one issue with it, and that was the love interest. I just didn't feel like it really added to the story, because there wasn't really any time to develop it. That, though, is the only downside I found in this book.
Fantastic, must read book, which is especially great for summer. I loved it.