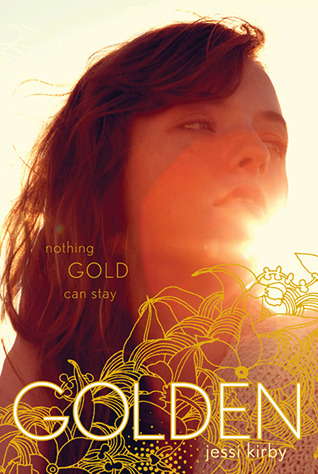 Seventeen-year-old Parker Frost has never taken the road less traveled. Valedictorian and quintessential good girl, she's about to graduate high school without ever having kissed her crush or broken the rules. So when fate drops a clue in her lap—one that might be the key to unraveling a town mystery—she decides to take a chance.
Julianna Farnetti and Shane Cruz are remembered as the golden couple of Summit Lakes High—perfect in every way, meant to be together forever. But Julianna's journal tells a different story—one of doubts about Shane and a forbidden romance with an older, artistic guy. These are the secrets that were swept away with her the night that Shane's jeep plunged into an icy river, leaving behind a grieving town and no bodies to bury.
Reading Julianna's journal gives Parker the courage to start to really live—and it also gives her reasons to question what really happened the night of the accident. Armed with clues from the past, Parker enlists the help of her best friend, Kat, and Trevor, her longtime crush, to track down some leads. The mystery ends up taking Parker places that she never could have imagined. And she soon finds that taking the road less traveled makes all the difference.
Golden is one of those books that I've wanted to read for a while, but it took me a really long time to actually get around to buying it. I now wish I had bought it a long time before, because this book took me by surprise. Not because I didn't think it would be good, because I actually really did think it would be good. It took me by surprise because the story took a different approach that I was expecting it to.
I liked that this book was really predictable, it had enough hints and clues along the way to keep me really interested, while at the same time not giving the whole story too early.
Overall, I thought that the pacing was spot on.
The characters were fantastic. I liked everyone in this book, and I really enjoyed watching their interaction and the way the story developed around them.
I especially liked that Parker's story wasn't just centered around Julianna's journal. Instead, Parker had some issues with her mom that were worked out in this book, and there was an interesting dynamic between Trevor and Parker as well.
The only negative I really have, is that I would have liked to of seen just a little bit more of that relationship between Trevor and Parker. I really liked them together, so I just wanted a little more than there was.
Overall, this was a great book, and I really enjoyed it. I'd highly recommend it.
Rating
9/10