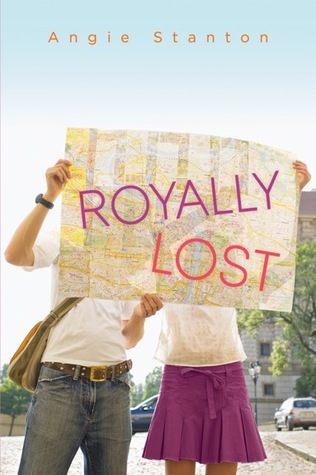 Dragged on a family trip to Europe's ancient cities, Becca wants nothing more than to go home. Trapped with her emotionally distant father, over-eager stepmother, and a brother who only wants to hook up with European hotties, Becca is miserable. That is until she meets Nikolai, a guy as mysterious as he is handsome. And she unknowingly finds herself with a runaway prince.
Nikolai has everything a guy could ask for-he's crown prince, heir to the throne, and

girls

adore him. But the one thing he doesn't have

...

is freedom. Staging a coup, he flees his kingdom and goes undercover on his own European tour.
When Nikolai and Becca meet, it's their differences that draw them together. Sparks fly as they share a whirlwind of adventures, all the while dodging his royal guard. But Becca's family vacation ends in a matter of days. Will Nikolai and Becca be forced to say goodbye forever, will his destiny catch up to him, or will they change history forever?
Pages: 336 | Format: Kindle | Goodreads | Amazon
I like cute stories. I like romantic comedies and love stories. I like summer romances and slightly cheesy, but cute stories, but for me Royally Lost was just too far into the cheesy.
I guess one of the biggest problems I had, was that I didn't find the love story all that believable. The two main characters barely knew each other, and I get that this is a love at first sight kind of book, but it didn't feel natural.
Over the course of the novel, they really don't spend all that much time together, and they don't get to know each other all that well, and yet we have to believe that after a very short period of time, they love each other. Sometimes this kind of story works, but for me it really didn't

here

.
I found myself getting annoyed at the characters, and groaning when things got really cheesy.
Highlights would be that it's a very light read, so if you're after something that's an incredibly cute, light hearted love story, chances are you'll probably like this. For me though, it was a little too cheesy and I ended up not really enjoying it.